A hotel with deluxe conference facilities and Denmark's most beautiful and unique congress hall
Welcome to Tivoli Hotel & Congress Center
Tivoli Hotel & Congress Center has offered facilities and professional expertise for numerous organizers since 2010 –and of course we bring that knowledge and experience to the table when we organize your event. At our hotel, you can arrange everything from small meetings and big conferences to business parties and receptions with cake stands and sparkling drinks.
We make sure to connect you with a personal Event Manager who has a helicopter view, but also spots – and values – the details that count. Furthermore, the Event Manager guides you through our many meeting packages or assists with customizing your event, gives you inspiration and recommendations. In that way, you will carry through a successful event at the hotel, which won the category 'Best Hotel in Copenhagen' in 2022. We look forward to welcoming you and your guests!
Customized meetings in architect-designed settings
The acknowledged architect Kim Utzon has designed Tivoli Hotel & Congress Center and therefore our 47 meeting rooms, two lecture halls, and Tivoli Congress Hall, which have room for up to 2,400 guests. The congress hall is in the heart of the hotel and can for instance change from an international conference into an intimate concert in few hours. The hall of 1,500 square metres has a balcony of 500 square meters, a movable scene, 3 big screens, and the newest audio-visual equipment.
We know that it is important to create an atmosphere that inspires people to mingle and network, since it raises the professional and inter-disciplinary level. Kim Utzon has made sure that the formal settings interact with the informal settings and create a healthy indoor climate. In the congress hall, you and your guests will for instance be met with plenty inflows of moving daylight through the pyramidal windows in the ceilings. Furthermore, the acoustics make sure that you can talk with each other effortlessly and in a low voice – even in big forums.
Invite your guests with a green conscience
You can take a step in the 'green' direction when you organize your meetings and conferences at Tivoli Hotel & Congress Center. You and your guests help saving energy, assuring the use of the newest technology, reducing waste of water and food, and recycling rainwater and plastic since we have the Green Key certificate.
Close to the city centre, public transport and hotel rooms
Are you arranging a meeting or event that last for several days? Or are you inviting guests who travel from far away? Then, we assume that you want to give your guests a holistic experience that makes the visit worthwhile.
You and your guests are in a walking distance from the city centre and public transport when you stay at Tivoli Hotel & Congress Center. At our hotel, you can also find a night's rest, exercise and indulgence, since we accommodate 679 soundproof rooms and suites, a fitness center and swimming pool.
If you stay in an Executive Room or a higher upgrade, you can enjoy parts of your stay in our Executive Lounge and Executive Breakfast restaurant. The latter offers a morning buffet and live cooking kitchen… and therefore guarantee a great ending of your stay or give you energy and a clear mind for a new scheduled day.
Meetings at a distance
We tailor unique combinations and possibilities for meetings and conferences with virtual participants. Here you can be both physically present and virtual at the same time.
Read more
Experience Tivoli Hotel & Congress Center in 3D
Tivoli Hotel & Congress Center
A stylish and spectacular hotel with luxury facilities.
Copenhagen Central Station
Copenhagen Central Station is a hub for almost all traffic. You can, for example, take the train to Malmö, Fisketorvet shopping centre or the airport. At the central station, you will find trains, a taxi rank and buses.
Parking
When staying at Tivoli Hotel & Congress Center, you can park right by the door. The hotel is just in top of a huge car park. The car park is shared with Wakeup Copenhagen, Carsten Niebuhrs Gade and has just introduced a new parking system, which saves you time and effort.
Tivoli Gardens
Tivoli Gardens is a fairytale amusement park in the heart of Copenhagen. Tivoli opened its doors in 1843, making it the world's second oldest amusement park, and it has been a huge attraction ever since.
Dybbølsbro St.
Dybbølsbro Station is an S-train station at Vesterbro, situated in the middle of the large railway track. The station is located on the central section of the S-train and is served by many lines.
Tivoli Hotel & Congress Center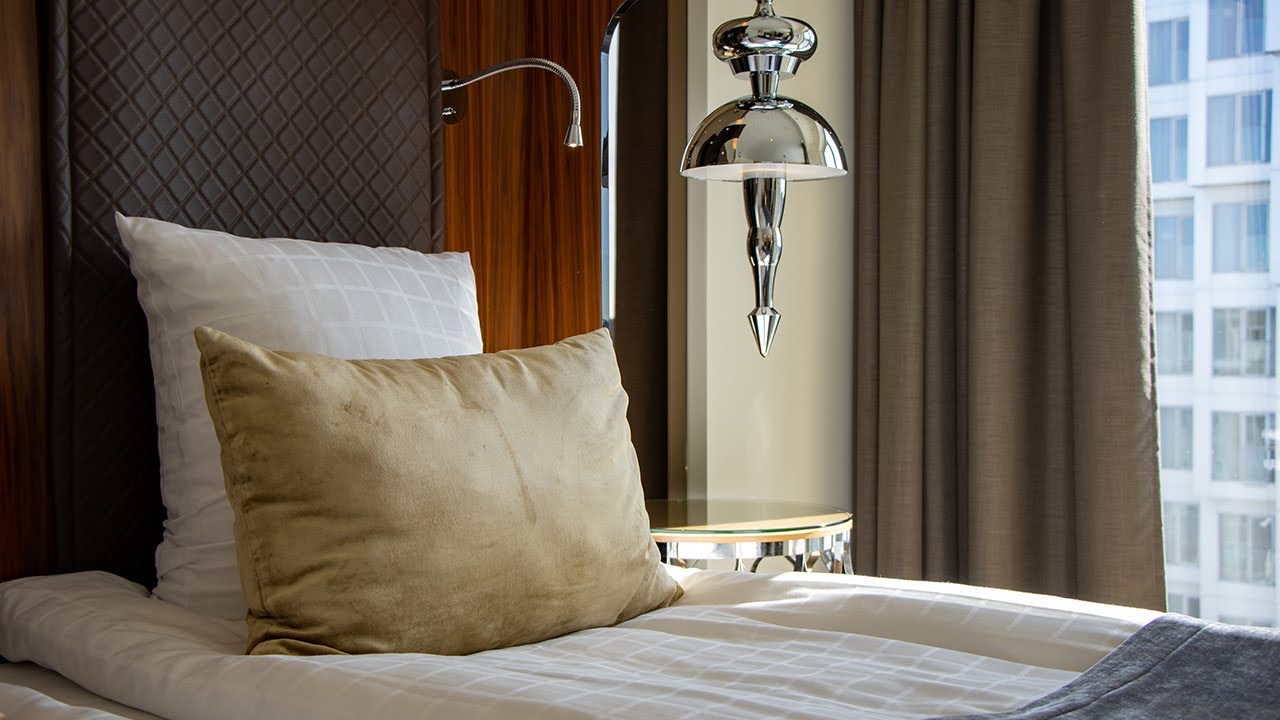 Located in the heart of Copenhagen
Corporate agreement
Do you want a customized corporate agreement that makes the travel days and practical work easier for you and your employees?
Read more
Guided tour
We are more than happy to show you around in our fabulous congress facilities – in small groups or large. Please contact us to make an appointment.